– Korsisaari Taxi operates in Finland by 8-seater minivans and 4-seater passenger cars
Are you looking for taxi in Finland? Korsisaari is a trusted partner with years of experience in organizing different kinds of taxi services in Finland. We can make you an offer with competitive price. We have available several taxis from 4-seater passenger cars up to 8-seater minivans. For larger number of passengers, we offer also charter bus services. Taxi is a nice and carefree way to travel from door to door without stress or need to be aware of the Finnish traffic regulations. Order a taxi for you, your business clients, state visitors or other guests.
Our qualified and professional drivers will take care of the service and safety of our clients and of all the transportations offered. The drivers are also trained to safely drive the barrier free transportations which sometimes include fixing the wheelchair to its place in the taxi. Korsisaari has years of experience in transporting clients with special needs and we are specialized in this field.
In barrier free transportations the drivers will also assist the clients in need for example, if they don't have an assistant traveling with them. The driver can also escort the client from door to door if needed. All our 8-seater minivans are equipped with lifts or ramps for clients using a wheelchair.  In some of the minivans the lift or ramp is undetectable. Clients who are entitled to use disability services in Finland can also order a taxi from us.
All our taxis are cleaned daily and also the condition of the vehicles is checked regularly as a preventive measure. These actions are made because we want to offer the best possible experience during transportations to our clients. All our taxis are clean and top-quality.
If you have a frequent need of taxi services in Finland we can offer you or your company a delivery agreement. The delivery agreement enables transportation services that are flexible and specified according to your company's needs.
If you have a bigger group of people you can also order a charter bus service from us. We have a versatile selection of charter and taxi vehicles.
Taxi in Finland, our offer includes always the following:
Staff with professional competence and years of experience on route planning
Organized timetables for your transfers
Top-quality taxis which are regularly maintained and cleaned
Professional driver
Customer service 24/7 for changes and additional needs
Our taxi in Finland will take you to see attractions, drive you to museums and events, or you can even book the taxi for a sightseeing tour in Finland. It is possible to order a catering service for your taxi ride as we have ready-made travel packages available or we can tailor you an offer according to your special needs. You get everything you need from one place!
Contact our service center!
+358 9 274 6900 / kuljetukset@korsisaari.fi
Order taxi easily from our service center
Contact our service center anytime when you want to order a taxi. You can order a taxi to go to an event, supermarket, airport or where ever needed. We operate from Helsinki metropolitan area and from Uusimaa Region in southern Finland.
Our service center serves you punctually, friendly and from customer centered point of view.
Call +35892746900 to order a taxi at any hour of the day! Or email to kuljetukset@korsisaari.fi (email is read from 7am-5pm on weekdays).
How to preorder taxi in Finland
Do you want to preorder a passenger or minivan taxi? With preorder you make sure that the taxi arrives exactly at the wanted time and will be waiting for you or your guests.
For example, going to vacation is much easier if the taxi is preordered. No need to worry if the time of travel is early in the morning because preorder guarantees the availability of the taxi.
You can order or ask for an offer from our service center by calling to +35892746900 or email to kuljetukset@korsisaari.fi
Make a preorder at least on the previous workday before 3pm so that we can guarantee the availability of the vehicles.
Please note that the service center serves on the phone and by email on Mon-Fri from 7am to 5pm.
Taxi preorder in Finland is perfect for example, when:
you travel to or from the Helsinki-Vantaa Airport
you travel early to the harbor
you or your guest needs a barrier free transportation
you order a taxi for your guests or business partners
you organize an event or a party
you need a transportation to location that is further a way
Part of Korsisaari's versatile taxi services in Finland are the following:
regular taxi services with passenger cars and 8-seater minivans
specially sanitized taxi services called Hygieiataxi
safe and barrier free transportations with 8-seater minivans including wheelchair lifts. If needed you can borrow a wheelchair from us (reservation required beforehand)
supermarket and other running errand services with the client or on the behalf of the client
municipality- or city card transportations
airport transportations
VIP taxi services
delivery agreement transportations
school transportations
parcel transportations
We have approximately 70 professional drivers which are happy to always help and serve our clients. All our drivers are regularly educated. From Drivers' Education you can read more in detail how our drivers are educated and what is expected from them. According to your needs we have plenty of passenger cars and minivans. Most of our taxis are equipped with a plex between a customer and a driver to ensure the health of our clients and drivers. All the vehicles have alcolock which is approved by the Traficom. The alcolock is not mandatory in Finland but all our cars have it to ensure the safety of the transfers. Look more in detail the selection of vehicles and choose the most suitable vehicle for your needs.
We want to ensure a steady and pleasant transportation to our customers and for this reason we follow the driving style and driving behavior of them through a specialized monitoring system. With the monitoring system we are able to offer environmentally friendly and top-quality service to our customers.
Why to choose Korsisaari taxi service in Finland?
We are a Finnish family company and significant operator in the taxi field in Uusimaa region in southern Finland. We have a history that dates back to over 90 years and we have over 30 years of experience in offering taxi services. Korsisaari serves both private and business clients and also communities, municipalities and cities. When ordering a taxi from us you can be sure that the driver and car fulfills all the requirements stated by Traficom and Finnish Law regarding taxi services.
We offer to our clients:
trustworthy, top-quality and safe taxi services
transportations with new and clean vehicles
direct ordering service from our own service center
professional, customer centered drivers with great local knowledge
the drivers that will always take into account the special needs of our clients
service also in English and other languages like Swedish or Spanish
We have been certified with ISO14001:2015, ISO45001:2018 and ISO9001:2015 and we follow Traficom's Carrier services accountability model. More about the certificates can be read in our certificates section. With these actions we ensure top-quality, safe and stable service to our customers now and in the future. We want continuously serve our clients better and better and offer also new transportation services according to our clients' needs.
Want to work with us? Look open positions in our company and apply. All positions are detailed and described in the open positions.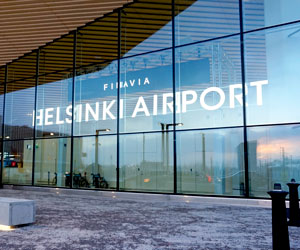 Airport taxi
Coming to the airport and in need of a transfer to your destination? Preorder a taxi beforehand and it will be waiting for you at the airport. The driver will follow the arrival of your flight so that you don't have to spend any extra minute at the airport waiting. With airport taxi you get easily from one place to another without waiting in line. The pre-ordered taxis will wait in front of the terminal in the Helsinki-Vantaa Airport taxi station. All our vehicles coming to the airport will be recognized from Korsisaari sign in the windshield. If wanted the driver will come to the arrivals lobby with a sign so that you will recognize them. Easy, trustable and serene transportation from the airport to your destination!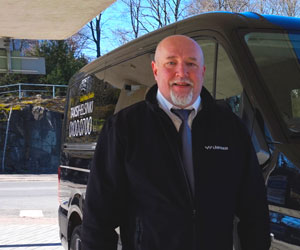 Taxi in Helsinki
Reserve a transportation in Helsinki area or any transportation to and from Helsinki. All our drivers have great knowledge about the streets and places in Helsinki and its surrounding areas. Get easily from one place to another on time. You can order the taxi beforehand from our service center by calling or by email.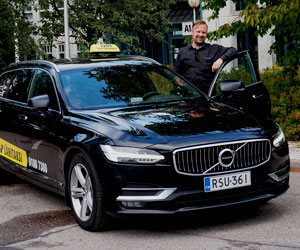 Taxi in Southern Finland
Through us you can also reserve a taxi to take you anywhere inside Southern Finland or to and from it. All the drivers have a great knowledge in the area and will take you safely and on time to your destination. You can order the taxi beforehand from our service center by calling or by email.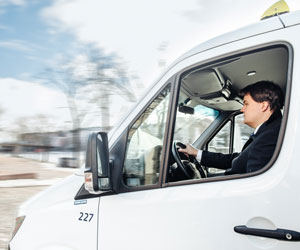 Cultural trip with a taxi
Want to go sightseeing or get to know the Finnish culture for all day with a private car? From us you can order a taxi which will take you to see all the main attractions in southern Finland or with which you can go and get to know all the famous Finnish artists and their homes in Tuusula Lake region, for example.
Customer service center and contact information
You can contact us whenever needed. Our customer service center is open Mon-Fri 7am to 5pm and helps you by phone or by email if you have any questions or you need to make rapid changes to your taxi reservation or other transfers. You will receive a phone number which to contact, ones the reservation has been made. We offer our customer service at least in Finnish and in English.
If the person you are trying to contact is not available our customer service employees will reserve a callback for the same or following day. If you have any special wishes about the language skills of the driver please let us know and we will do our best to organize you a driver that speaks the preferred language.
You can also contact us by email kuljetukset@korsisaari.fi The email is read from Mon-Fri 7am-5pm.
Our customer service number is +35892746900
Is there a need to talk more about your taxi service needs in Finland?
Contact our service center and ask for a personal meeting with us. We can meet face to face or through an online meeting. Just contact our service center and we will arrange a meeting for you! Our service center workers are also happy to help you with routing and timing so that your taxi transfers go smoothly according to the plan and without a rush.
Customer service and its quality is one of our main values and goals. We always want to improve our services so we appreciate all the feedback we get. Please give us feedback by email feedback@korsisaari.fi or through the feedback form.
Our main values are high-quality customer service, safety and environmental issues. For this reason, we have been certified with ISO 9001:2015, ISO 45001:2018 and ISO 14001:2015. ISO 9001:2015 is a quality standard based on active focus on customer service, management and continual improvement of the business. ISO 14001:2015 is an environmental standard for environmental sustainability. Get to know better our certificates and how we make sure these standards are followed and fulfilled.